Final Considerations & Submission
This section explains how to submit your renewal request through GSA's eMod system. The video:
Explains that any mods to change products or services, or pricing, must be done separately from the renewal modification (also known as the "Option to Extend").
Discusses risks that may impede the renewal process, and
Shows how to submit renewal documents via eMod.
Take Aways
No changes to product or service listing may be included with your renewal request.
If you need to modify a contract, do that prior to the renewal.
Make sure you have sufficient GSA sales (over $25,000/year)
Address all Agency complaints.
Rectify any contractor assessment report findings
Review pricing for competitiveness.
Submit your renewal request through eMod. Go to eoffer.gsa.gov and then click on the Contract Modifications (eMods) Sign In button.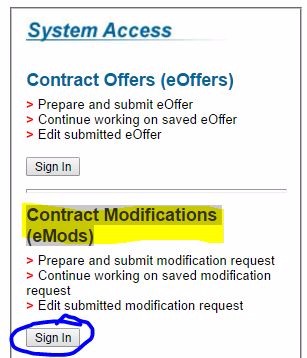 Complete and Continue